Professional Garage Door Cable Repair & Replacement Service in Simcoe County
If your garage door cables are damaged or frayed, make sure you call a professional for help immediately. At Simcoe, Garage Doors, we are a team of garage door experts who offer reliable and professional garage door cable replacement services in Simcoe County. We offer same day and emergency service to both residential and commercial establishments. Our professionals are committed to delivering high-quality solutions at affordable prices.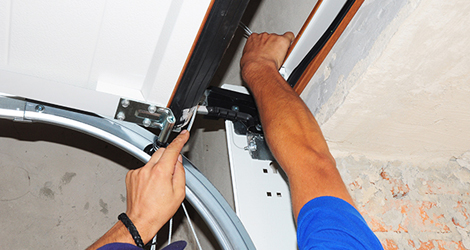 What are signs that you need to replace your garage door cable?
Garage door cables are one of the essential elements of a door. They support the heavy weight of the door so it is vital to maintain their condition. Here are some potential signs showing that your cables need immediate attention:
Garage Door Doesn't Open Properly
Garage Door Jammed
Garage Door Making Loud Sound While Opening
Cables Have Come Loose
If you notice any of the above issues, make sure you call our experts immediately. A faulty overhead door can lead to expensive repairs and also pose a serious threat to you and your family.
Why should you hire a professional?
When it comes to maintenance and replacement of the cables, you should always trust reliable garage door technicians. At Simcoe Garage Doors, we have many years of experience in replacing cables. Our professionals have years of experience and complete knowledge about how to take care of the cables. We have the right tools and techniques to deliver effective service in a professional manner. Be it residential or commercial garage door cable, we know how to get the job done right the first time.
When you choose to work with us, you can expect:
Professional & Experienced Technicians
24/7 Emergency Services
Premium Parts
Unparalleled Customer Service
Customized Solutions to Meet Your Unique Needs
Expert in Cable Repair & Replacement Services
Our professionals are available at your service 24/7. No matter what time or day it is, if there's an emergency, we will reach to help you. You can always expect excellent customer service and dependable solutions from our experts.
If you require garage door cable replacement service in Simcoe County, contact us.